Tyrone Bell – President
Tyrone Bell started Cityview Services in 2008 in Fort Smith, Arkansas with a passion to help people avoid the typical pitfalls of hiring a service company. For over a decade, he has been educating the community and delivering proper cleaning care for high-end residential and commercial clients. Tyrone is an enthusiastic, sociable and hardworking person who is passionate about helping individuals reach their life goals and dreams. He strongly agrees with Zig Ziglar's famous quote: "You can have everything you want in life if you will just help enough other people get what they want."
Today, Tyrone is a top consultant in the cleaning industry and travels the country, learning how to better his business and the lives of others. The team and systems he developed continue to carry on the mission, creating the gold standard for service companies in the Northwest Arkansas area.
Tyrone learned how to build relationships with clients and enjoys consulting with them to help provide a solution to their needs. In his free time, he enjoys sporting events, drumming, fine dining, snorkelling, attending movies, air traveling, and spending time with his family and friends, especially his two young sons. Tyrone is most proud to lead the Cityview Services community because of the phenomenal and outstanding customer service we provide to our clients.
Jan Bell – Administrator
Jan was born in the small town of Danville, Arkansas. She moved to Texas at the age of 2, but was raised in Fort Smith, Arkansas. In 1980, she graduated from Northside High School with honors – one year ahead of schedule. Jan has an excellent work ethic and a decorated history of work experience: 9 years in banking, 18 years in manufacturing, and 3 years in office administration, as well as certifications in tax preparation.
Jan has been married to her husband, Mike, for 39 years and has 2 children and 4 grandchildren. Her favorite pastime is spending time with her family. She loves watching football, basketball, tennis, suspense movies, and crime-related shows. Jan has great love for others and enjoys helping those in need. She served on mission teams that led her to Peru and Ecuador. While there, she helped provide important medical care to many less-fortunate people. Jan is a devoted Christian and has actively served in ministry for 30 years with the same congregation. Her desire is to see peace and unity in an unstable, chaotic world.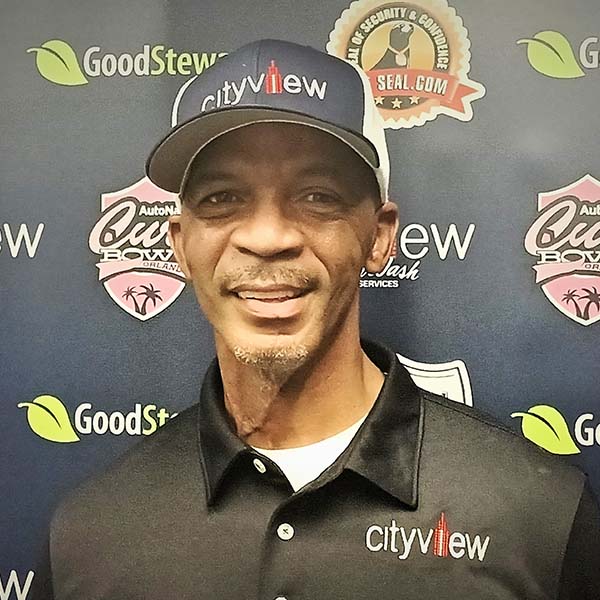 Mike Bell – Territory Manager
Mike was born in Fort Smith, Arkansas. He graduated from Northside High School and is the fifth of seven siblings. Mike enjoys working outdoors, takes pride in restoring things, and loves making them look beautiful. Mike takes pride in his work and gets along well with those he meets. He is friendly and loves to laugh and joke. In his free time, he enjoys working out, cooking, and spending time with his family and wife of 40 years. Mike's motto is: "What I do, I do it 110%, or I don't do it."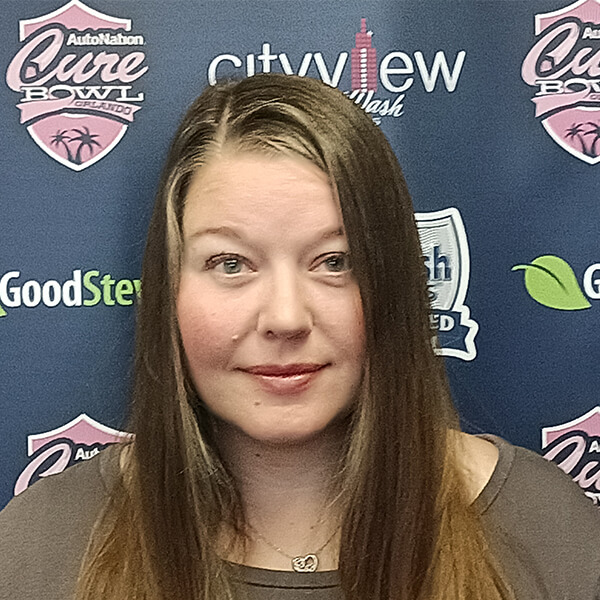 Sarah Vendel
Sarah was born and raised in the River Valley and is a graduate of Mulberry High School. Sarah has an extensive background in office work for healthcare providers and administrative roles. She is mother to two wonderful daughters. Life stays busy for her family with extra-curricular activities for the oldest and an active toddler.
She enjoys traveling, spending time with family, and many different types of crafting. Sarah has volunteered with the children's program at church for over 20 years and serves in the community as often as possible. Her mission is to raise happy, healthy, and intelligent children who will change the world for the better. Her motto is 'If you can only be one thing, be kind."
Mikkel Chapman
Mikkel was born in Independence, Missouri and spent several years there before his family moved to Laveen Arizona. There he graduated high school before moving to Arkansas with his family. He is the oldest of 4 children.
Mikkel has experience in outdoor work settings doing various tasks, and loves to spend time outdoors in general. His favorite pastime is hiking Havasupai Indian Reservation, playing basketball and going to the gym. In his downtime he likes to watch television.
Mikkel's quote to live by is "I can accept failure; everyone fails at something. But I can't accept not trying."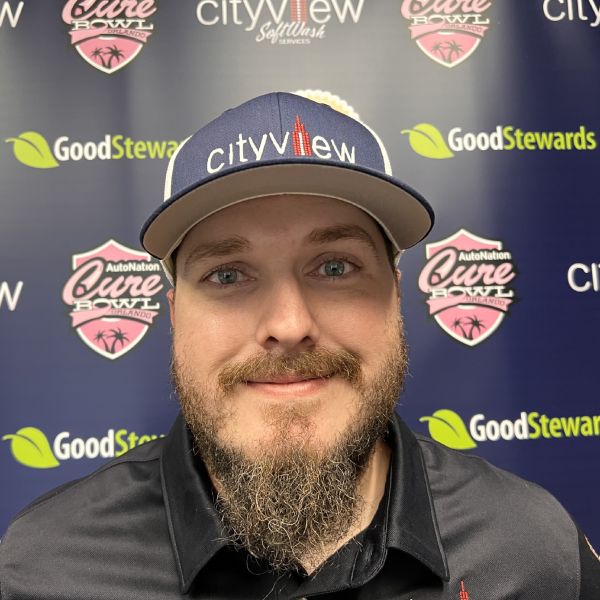 Matthew Harvey
Matthew was born and raised in Mulberry, and is a graduate of Mulberry High School. He is an avid outdoorsman who loves hiking and camping. Matt is the youngest of 6 children and enjoys spending time with his family and friends. He is a jack-of-all trades and loves to do woodwork and being creative. Matt's life goal is to be happy, above all else.